OIS 2020 
Thursday, August 20 — Friday, August 28, 2020
Dear Class of 2024,
We are excited to welcome you to Yale and New Haven. We have already started preparing for OIS 2020 by selecting your OIS Counselors. We also started to think about the schedule. We will continue updating this website throughout the Spring semester, but most of the details of the program will be posted in May and June.
However, we know that you already started planning for your arrival and maybe purchasing your tickets. We can already announce that OIS check in will start around 4 pm on Thursday, August 20th and continue on Friday, August 21st. OIS activities will kick off starting in early afternoon on Friday, August 21st. 
So, please plan to arrive for OIS as early as 4 pm on Thursday, August 20th and definitely by 2 pm on Friday, August 21st. 
In the meantime you will find information about OIS 2019 in these pages.  OIS 2020 will be similar, but better, if that is possible.
---
OIS (Orientation for International Students) provides the best possible transition to Yale for incoming freshmen and transfer students from all over the world. It is the perfect venue for getting to know your fellow international students as well as freshmen and others who are on campus for other pre-orientation programs. Organized and run by Yale College international students and Office of International Students and Scholars (OISS), this fun-filled program introduces you to Yale's rich academic and cultural resources and includes social activities, opportunities to explore your new home town, and presentations on topics such as choosing your courses and intercontinental adjustment. Time is also scheduled to pick up necessities not brought from home, get a cell phone, and open a bank account. We also promise a little free time to get over your jet lag. Please come prepared to showcase your talents as well, at the fabulous OIS Talent Show!
---
| | | |
| --- | --- | --- |
| | OIS is also on Yale Connect and Facebook. | |
Meet the Counselors
Find out more about these smart and fun OIS 2019 counselors!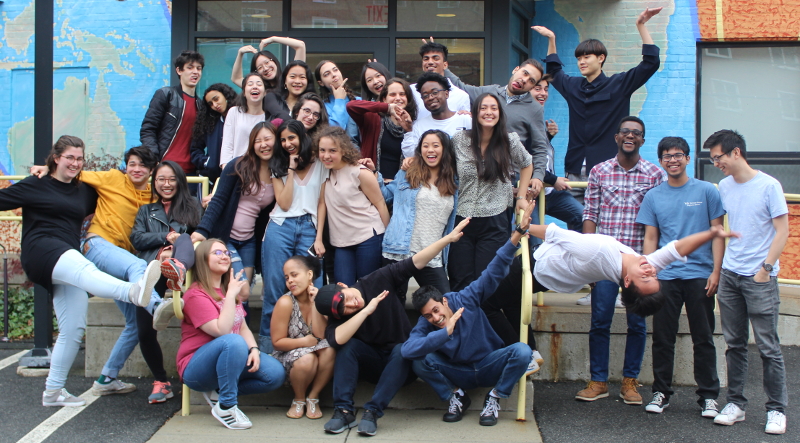 ---
Questions?
If you have any questions please contact us.
Ann Kuhlman, Director, Office of International Students and Scholars
Ozan Say, Adviser, Office of International Students and Scholars