OIS counselors are Yale sophomores, juniors and seniors with a wide range of backgrounds and interests! Most importantly, they want to share their excitement about Yale with you! 
Head Counselors
Billy Cavell
Hello class of 2019! I am so excited to be a Head Counselor for OIS 2015. I'm from London and will be heading in to my junior year this fall. After much indecision, procrastination and general angst, I have settled on a double major in English and Theater Studies. My main extracurricular is theater, but I also help out with YBU events and direct one of Yale's five improv troupes, Lux Improvitas. Yale is a great place for international students to meet and experience US college life, so I look forward to helping all of you get started during your first few days!  
Ewurama Okai
Hi everyone! My name is Ewurama Okai, I'm a junior in Davenport hailing from Accra, Ghana and I'm really excited to be one of your head counselors for OIS this year. On campus, I currently serve as the Junior Class Council President, I work as a Student Manager for the Afro-American Cultural Center, I'm a Secretary General for the World Youth Economic Forum and I dance and sing with Dzana and Asempa, Yale's premier African performing arts groups. After much confusion, I am a settled Political Science major particularly interested in the politics of collective memory. I'm really looking forward to meeting all of you in the fall, and WELCOME TO YALE!

Stephanie Siow
Stephanie Siow is a rising junior in Pierson College and an Economics and Global Affairs double major. She loves learning about new things and challenging herself. Growing up in Singapore, she had never dreamed of pursuing such a wide range of academic interests before coming to Yale. In the semester of Spring 2015, she studied public health and anthropology in India, South Africa and Brazil with the International Honors Program (yes, three continents! It's possible!). Her main extracurriculars are the Yale Hunger and Homelessness Project (YHHAP) (talk to her about social justice and activism at Yale), Leadership Institute, Malaysian and Singaporean Association, and Club Taekwondo. She will pursue a career in public policy with the Singapore government upon graduation. OIS was one of her most treasured memories at Yale and she cannot wait to bring you this year's OIS - which she hopes will be the best one yet.
Counselors
---
Rehab Abdelwahab

Hey! My name is Rehab Abdelwahab and I am a rising junior at Yale University majoring in Global Affairs Development but I am also a typical pre-med student. I was born in Egypt but grew up in the Middle East in Doha, Qatar for most of my life and I have to say OIS Orientation was one of the best transitions into Yale. Outside of the classroom, I spend my time volunteering with elder patients at the Yale New-Haven hospital, tutoring Yale students in Calculus and Organic Chemistry, running Branching Hearts, chairing Model United Nations conferences, and hanging out with my friends in the Muslim Student Association.  In my free time, I love trying out new restaurants around New Haven with my friends and watching shows and dances at Yale. I am so excited to meet you all and feel free to reach out to me if you any questions regarding academics, the Middle East or life at Yale.
Devyani Aggarawl

Devyani is a sophomore in Jonathan Edwards with a passionate commitment to her college. She is potentially majoring in History and Ethics, Politics and Economics. In her free time, she likes to read, listen to music, spend time with friends and watch movies. She is self-admittedly the biggest fan of Stewie Griffin, Drake and the Kardashians. She will spend her summer working as an usher for commencement at Yale, learning how to speak French in Paris and spending quality time with her adorable dog Milo back home.
Danielle (Frankie) Andersen-Wood

Hi, I'm Frankie. I am from England but also spent much of my childhood in Marrakech, Morocco. Passionate about culture and diversity, I am involved in the International Students Organization and President of the Yale British Undergraduates. I also recently joined Kappa Kappa Gamma Sorority (so un-British, I know!) so I've had a crash course on Greek Life in the US. My other extracurriculars include song-writing, ordering in (I've tried it all), napping, and watching Gilmore Girls. This summer, I will study abroad in Siena and by the time I meet all of you talented multi-lingual internationals I just might be able to test out my shaky Italian. If you haven't decided on a major and need someone to commiserate with, come and see me!
Arvin Anoop

Arvin Anoop is a rising sophomore from Karachi, Pakistan in Jonathan Edwards College. Although still undecided, he is interested in environmental chemistry, international security and history of revolutions. His main activity is the Yale International Relations Association, through which he organizes Yale's flagship Model UN conferences and teaches local students about global affairs. Arvin is also on the South Asian dance group MonstRAASity and occasionally engages with the Independent Party of the Yale Political Union. In his free time, Arvin enjoys watching Game of Thrones, checking out new dessert places in New Haven and playing badminton. In the summer, Arvin will be studying Chinese through the Harvard Beijing Academy. He is excited to be a counselor so he can meet some of the smartest freshmen on campus, make them feel excited about Yale and pass on insights he gathered during his first year!
Laurence Bashford

Hi! I'm Laurence, a freshman in Morse College from London, UK. I'm planning on double-majoring in Theatre Studies, probably with either Political Science or Comparative Literature. I'm most involved in the performing arts scene here at Yale – I sing with the Yale Alley Cats a cappella group, and the Yale Glee Club. During breaks, you can expect to hear from me in some strange new location for a cappella tours! I'm also very active in Yale theatre, and appeared in 3 shows this past year. Over the summer, I'll firstly be traveling round the UK, Ireland and Scandinavia for a cappella tour in May. I'm in London for the month of June, and then will be studying at Beijing University in July. Finally, I'm spending the first couple of weeks of August in Paris, France with family before returning to the USA for OIS in late August!
Nicole Cai
Hello everyone!! My name is Nicole, and I am a rising sophomore in Pierson College. I have lived my whole life in Paris, France but my parents are originally from China, so you could say that in terms of good food, I get the best of both worlds :) I am thinking of majoring either in Economics or Economics & Math (tough choice, I know!). Outside of academics, I work at the Law Library, edit for Accent (the multilingual magazine at Yale) and do Danceworks; I'm also passionate about music, I love to sing and play the piano (and have been desperately trying to learn the guitar on my own but evidently failing, so if any one of you wants to give me a few free lessons, I wouldn't say no!). This summer, I will be interning at a smartphone start-up in Paris and touring France a bit! Doing OIS last year was the best decision I've made at Yale so I am beyond excited to do it again and meet all of you!
Paige Cunningham

Hi OIS 2015! My name is Paige and I'm originally from the UK (specifically England). I'm a rising sophomore in Pierson College planning (for the moment at least) to double major in Psychology and Philosophy. Here at Yale, when not in class, you'll most likely find me in a rehearsal for a play I'm working on or helping to organize the next YBU (Yale British Undergraduates) event. This summer, I'll be staying in New Haven, working at OISS and as a research assistant in a psych lab. I look forward to meeting you all!
Sophie Deans

My name is Sophie Deans and I am a rising sophomore in Berkeley College. I grew up in New Zealand, have lived in Australia for the past 5 years, and my parents are currently living in Japan. I am hoping to major in Economics, I am on the Yale Women's Crew team and I am also part of a sorority. Over the summer, I am going to be doing a study abroad program in Siena, Italy.
Camila Franco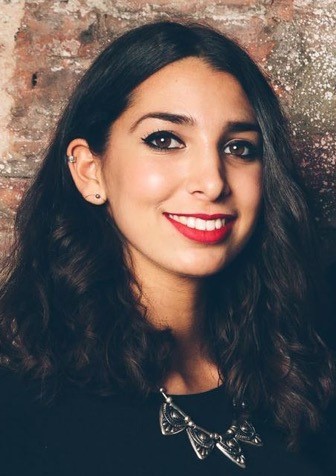 Cami Franco is a rising sophomore in Silliman College. She was born in Argentina, but moved to Chile and Bolivia before high school. She is a Biomedical Engineering major, and dreams of becoming a doctor. Cami is involved in a sorority's philanthropy committee and will be the President of the Argentine Club this year. She enjoys cooking and baking (she participated in Yale's Final Cut cooking competition last year!), watching a lot of TV shows and movies, learning new languages (currently Italian) and working as a web designer for the School of Medicine. This summer, she is going back home to Argentina for the first time in 9 months!
Ivona Iacob

Hello OIS babies! My name is Ivona Iacob and I am a freshman in Saybrook College. I am from Timisoara, Romania (pictured in the background), where I have lived for my entire life before coming to Yale. I am a prospective Ethics, Politics and Economics major. I love reading, writing and dancing, so at Yale I have written for the Yale Daily News and I've danced with Danceworks. This summer, I will spend about a month in Paris, France doing an Economics course on Private Law and Contract Enforcement in the US and France.  So far, for me OIS has been one of the greatest experiences here at Yale and has helped shape a better view of what's to come in the next 4 years. I hope that I in turn will help you acclimate at Yale and among the lovely family that is the international students' group here.
Opelo Matome

Hey Fellow Internationals! I'm Opelo, a rising sophomore from the warm and wonderful country of Botswana. I've spent most of my life in Southern Africa (where I will be this summer), but have also traveled around Europe, and The Americas. Experiencing new cultures and tasting different cuisines are what I love most about traveling. On campus, I am involved in a Slam Poetry group and the Yale African Students Association. I haven't declared my major yet, but I enjoy studying French Language and Literature, and Economics. I spend most of my free time outdoors, practicing yoga, drinking Rooibos tea and reading/writing in the sun. I can't wait to meet you all and get to know you!
Ghislin Nezerwa

Hello OIS class of 2019! My name is Ghislin Nezerwa. I am a rising sophomore, majoring in Economics. I am very passionate about finance and venture capitalism and I'm involved in the YCC business team as well as an investment club on campus called Yale undergraduate diversified investments.
Alex Nyalusi

I am a rising sophomore in Trumbull College, born in Dar es Salaam, Tanzania [where everyone should visit]. I am undecided on what I will be majoring in, although I am leaning towards Economics and Mathematics. If all goes as planned, I hope to eventually work in social entrepreneurship in Tanzania. I am a big fan of the Premier League (Arsenal), and my obsession with Ted Talk is probably unhealthy. I cannot wait to meet everyone.
Jason Parisi

Greetings! My name is Jason Parisi. I'm from Leighton Buzzard, UK. I am looking forward to meeting you all! During my time here at Yale, I've had the opportunity to do many wonderful things; I hope that I can share what I've learned with you, and help you navigate the waters. Some highlights include studying Chinese and physics in China for an academic year, working on nuclear weapon abolition, physics research over the summers, and long bike rides throughout Connecticut and Massachusetts. I'm a physics major, and I'm currently doing research on conformal field theories in the particle theory department.  Over the summer, I will be spending most of my time doing physics research in New Haven. I will also be doing physics research in Hefei, China, for a couple of weeks during June/July.
Daniela Rodrigues Faria Brighenti

Hi guys! Let me just start off by saying how incredibly excited I am to meet all of you! OIS was honestly one of my best experiences at Yale so far, and I can't wait to have it be the same for you. So let me continue to the actual point of this short bio: my name is Daniela but please (please) (PLEASE) try not to call me that. I go by Dani, always have and always will. I am originally from Brazil, but lived in Michigan, USA and Buenos Aires, Argentina as well when growing up. Buenos Aires, Argentina is where I currently consider home since that's where my parents and little brother still live (he's 16, my absolute favorite person in the world, and forever little in my eyes).  Right now, I am a Board member for the national Brazilian Student Association and a reporter for the Yale Daily News. I run (a lot) for fun, and am involved with the International Students Organization and Yale MUN. I'm thinking of majoring in Global Affairs. Or Economics. Or both. But that might change (it's probably going to change). Again, I can't wait to meet all of you and am looking forward to OIS 2015 so much! Please feel free to reach out to me if you have any questions/concerns/want to talk. See you all soon!
Kugan Sivamuni

Hello there!  I'm Kugan and I'm a sophomore in Branford College majoring in Economics. I come from Malaysia where cheap, good food is a thing while winter isn't. At Yale, I'm involved in Elmseed Enterprise Fund (we give out microfinance loans to entrepreneurs in New Haven) and MASA. I absolutely love traveling and will do almost anything to get the best deals and make the best use of my breaks. Apart from that, I generally enjoy music and exploring new things (almost anything!). Over the summer I will be interning at the Central Bank of Malaysia and will be back on campus for OIS as soon as it finished. I truly am excited to meet all of you and can't wait for OIS! P/S: If you're a Grey's Anatomy fan, we probably should talk :)
Apitha Srivicharnkul

Abby is a rising junior in Saybrook College and an Economics major. Hailing all the way from Bangkok, Thailand, she prides herself as a longtime third-culture kid. In addition to her role as the VP Marketing and Public Relations of AIESEC Yale, Abby also serves on the boards of the Yale Business Society, The Myanmar Project, Student Association of Thais at Yale College (SATAY) and as a Yale Chaplaincy Fellow. Abby's academic interests include behavioral economics, intersectionality and feminist politics, and Chinese. Abby's non-academic interests include her borderline-aggressive love for caffeine and indie singers with folky, earthy sounds. In her free time, Abby enjoys working out in the Saybrook gym and chilling in hip local coffee shops. She will be working at the Stock Exchange of Thailand this summer.
Hien Chi Tong

I am Hien Chi Tong, a rising sophomore from Davenport College (aka the best college in Yale). I was born in Hanoi, Vietnam, and has lived there for 14 years until I attended high school in Singapore. I am now an Applied Mathematics major, with a strong interest in Mathematics and Computer Science, and I wish to work in the tech industry. I'm involved in the Davenport Pops Orchestra, the Freshman Class Council, and passionate about holding Maths competitions for high school students. I am also a big fan of cooking, and you can find me at the Davenport Buttery (Dive) every other Saturday with many types of comfort food. I am very excited to meet all the international freshmen at OIS 2015! 
Peter Wang 
Hiya internationals! My name is Peter Wang, and I'm a rising sophomore in Timothy Dwight College from Hong Kong. I'm interested in the structural beauty of anything from art to science, and I'm going to major in Molecular, Cellular and Developmental Biology (or MCDB for short). At Yale, I'm mainly involved in YSEC (Yale Student Environmental Coalition), YSM (Yale Scientific Magazine), and DEMOS (teaching middle school students about science through experiments). When not studying, doing extra-curriculars, chilling with friends, or procrastinating, I would do random things like embarking upon a personal quest of going through every one of the twelve colleges within an afternoon. Anyway, OIS was incredible for me last year, so I'm really looking forward to making yours the best ever this year. See you then!
Amy Warner

My major involvement is Women's Crew as I spend every afternoon at practice, so athletics are a big part of me. I am a pre-med major so will be majoring in MCDB. Being from South Africa, my interests are all outdoors, i.e. running, surfing, and horse riding. For the summer, I will be in Poughkeepsie, New York working part-time on a winery and part-time in a private practice for a chiropractor.

Petter Wehlin
Hi Internationals. Welcome to Yale! My name is Petter Wehlin. I come from Sweden and I am a rising junior in Jonathan Edwards College (JE SUX!). I love all things engineering and fittingly enough, my major is mechanical engineering. I have also been involved in several engineering clubs and a startup at Yale. In my spare time, I hit the gym, play squash, video games and hang out with my friends. I really look forward to August and meeting all of you! I know for a fact that OIS 2015 will be a really great time!